Profile of the Ghana Real Estate Developers Association (GREDA).
GREDA is an acronym of Ghana Real Estate Developers Association which was established under the Laws of Ghana (Company Code ACT 179 of 1963) as a Private Limited by guarantee. It is a non-profit making organization. It was formed in October 1988.
It was established as one of the prescribed by the (Breton wood institutes) world Bank intervention strategy (SAP1) during the implementation of the economic structural adjustment programs by the erstwhile PNDC government under the leadership of Former President John Jerry Rawlings, then Flt Lt J. J. Rawlings. The strategy at the time was to extricate the state from direct provision of housing for the people of Ghana and rather facilitate the private sector to champion housing supply to meet the requirements for all classes of the population.
At the time the Ministry of Works and Housing invited several Contractors who had been known to build houses in Ghana were called to a meeting at the Ministry. The initial contractors were asked to form themselves into an Association to enter into the Real Estate business.
GREDA was originally registered with fourteen companies as the founding members and has grown in numbers with the current membership of more than two hundred and fifty (250) operating all over the country with a high concentration within the southern belt of the country. The membership is made of Estate Developers as a core member, Input Suppliers, and Service Providers as well as Banks
The association is governed by an Executive Council elected at Annual General Meeting (AGM) of its members in good standing consisting of the following:-
The President (Being the head of the Association)
The First Vice
The Second Vice
The Treasurer
The Executive Secretary
And Four to Six Members
The association is managed by a secretariat currently located within the premises of the Ghana Trade Fair Site, La Which is headed by an Executive Director who reports to the Governing Council.
The association has contributed significantly to the national housing stock since its establishment estimated to be over thirty thousand units (30,000 units) ranging from single bedroom self contain through to apartments and luxury villas.
OUR VISION: All Ghanaians should have access to the housing of their choice and the opportunity to realize the dream of homeownership. Commensurate with their earnings
OUR MISSION: Is to provide quality affordable housing relative to the affordability of all classes of the population through partnerships with Government and all the housing industry stakeholders both local and foreign.
GREDA believes that Real estate developers should have the freedom to operate as entrepreneurs in an open and competitive business environment. Housing and those who provide it are recognized as the strength of the nation.
Our Objectives
To promote the development of strong private sector participation in housing delivery in Ghana
To co-operate and partner extensively with Government and any other bodies to greatly enhance the delivery capacity of houses in both the domestic and external markets
To realize the potential housing has for the social-economic development of the country in terms of attracting investment and providing a stable social climate for economic growth and progress
To realize that housing can become the country's vital engine room in providing growth, employment, economic prosperity, and stability
To have a responsibility to the consumer by avoiding shoddily erected buildings and to provide a quality service conforming to agreed professional standards. We also support the establishment of a warranty scheme to protect the consumer from defects and shoddy work
To commit our energy, resources, and expertise to a sustainable long term housing policy for the nation
To be flexible and creative in our search for a wide range of answers to resolving the housing needs of our fellow countrymen
To support a people-centered housing process and to recognize that a decently housed population is an investment in a secure future for all classes in our society, and should take precedence over profit
We recognize that there is no single formula capable of addressing all the desperate needs within the housing task facing us but we do believe that every family, no matter how poor, has the right with commensurate responsibilities to a basic structure, which is capable of protecting them from the elements
We recognize that housing must not be limited to urban areas. We have an equal duty to assist rural responsibilities in ensuring good affordable housing which can grow as additional resources become available
The Association is the premier resource for industry information, education, research, and technical expertise.
The Association also assists its members in improving their businesses performance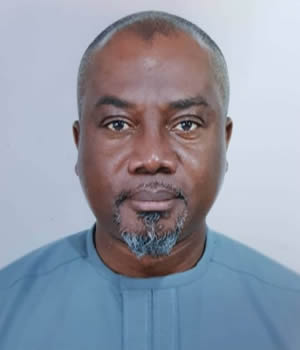 Patrick Ebo-Bonful
-President-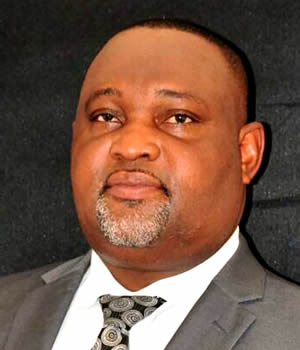 Samuel Amegayibor
-Executive Secretary-